BENEFITS OF MVPA MEMBERSHIP
The MVPA supports pro-HMV legislation that affects the availability and operation of historic military vehicles and parts.
MVPA members also receive four issues of the internationally-acclaimed ARMY MOTORS and six issues of the information-rich SUPPLY LINE each year. Plus access to our discussion board, techinical archives, vehicle advisors and more!
November 2016

5 - Veteran's Day Parade @ Cedar Park, TX Veteran's Day Parade @ Leander, TX (tentative) A Day in the Life…Living History Event @ Camp Hearne

6 - Leander Car Show @ Leander, TX (10am-1pm)

9 -

11 - Veteran's Day Parade @ Austin, TX and Lunch @ Threadgill's Restaurant Veteran's Day Display @ Chick-fil-A @ Various Locations Around the Austin Area

12 - Bandera Veterans Day parade - noon Bastrop's Veteran's Weekend Car Show @ Bastrop, TX CAF Hangar Dance/Dinner @ San Marcos Airport, San Marcos, TX (tentative) Bastrop Convention Center Red White and Blue Banquet

13 - The Oasis on Lake Travis Car Show (10am-1pm)

18 - Williams Elementary - Austin Touch-a-Truck 08:30-11:00

19 -

20 - Round Rock Car Show @ Round Rock, TX (10am-1pm)


December 2016

3 - (tentative) Smithville Christmas Parade

4 - Liberty Hill Christmas Festival Parade. Noon, Liberty Hill TX Leander Car Show @ Leander, TX (10am-1pm)

11 - The Oasis on Lake Travis Car Show (10am-1pm)

14 -

18 - Round Rock Car Show @ Round Rock, TX (10am-1pm)

21 - Club Meeting Austin, TX and Christmas Party (following meeting)



Texas Viet Nam Monument
Dedication 29 March 2014

---

Recent Events

LaGrange Display

Burnet Air Show

Club Picnic


Sun City WW2 Breakfast

Tires, Tracks and Tents


---
We hope you will enjoy our presentation of activities, events and community spirit in bringing these magnificent pieces of rolling history to the public eye.

The Lone Star Military Vehicle Preservation Association (Lone Star MVPA) is an affiliated local chapter of the National MVPA (http://www.mvpa.org). As a local chapter, Lone Star MVPA is dedicated to the history, preservation and display of HISTORICAL military transport from all periods, conflicts, wars and countries. Our club members include current and retired military personnel as well as non-military members and families. We are not affiliated with any para-military organization. We are collectors of history.

Our members generally reside in the Central Texas area although we have many members several hundred miles away in addition to out of state membership. Our membership expertise ranges from 1/4 ton vehicles and trailers through armor and tracked vehicles for US, Allied and Axis powers. Vehicles range in age from pre-war/WWII through Vietnam.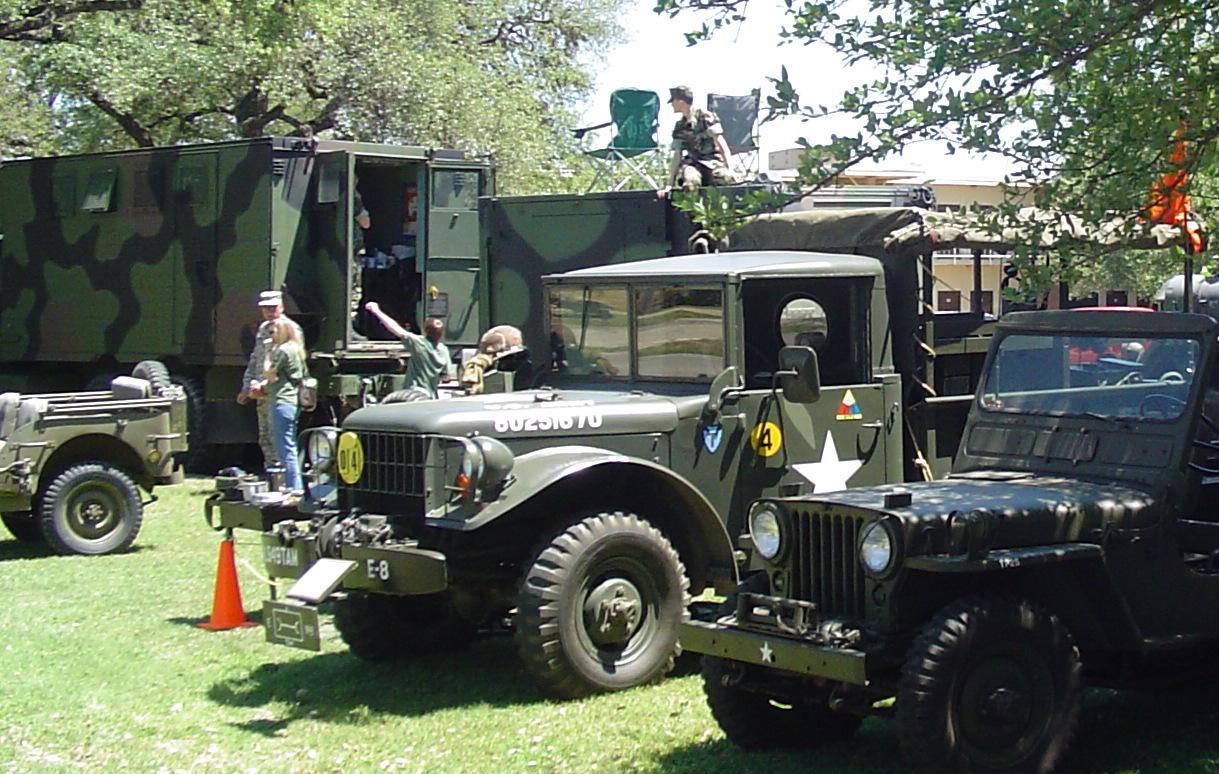 As a club, we participate in a tremendous number of events per year with our vehicles, uniforms and equipment. Our club has grown to the point that on occasion we must turn-down events due to the fact we are in such demand. These events include, but are not limited to:
| | |
| --- | --- |
| | |
| | |
| | Events of Public Interest |
| Community Service activities | |